Customer: Esico CMS d.o.o. enables features offered by the newest products in the gaming industry. They have been creating professional gaming systems for over 20 years.
What did Ensico CMS d.o.o need?
They needed to update their original Casino machine's Access Control. Firstly, because they were using a 4.3-inch LCD display without any touch controller. Secondly, because it was easily damaged, since the LCD had no protection. 
Key features: 
Touch panel

 

Display protection against damage

 

Industrial design

 

Durability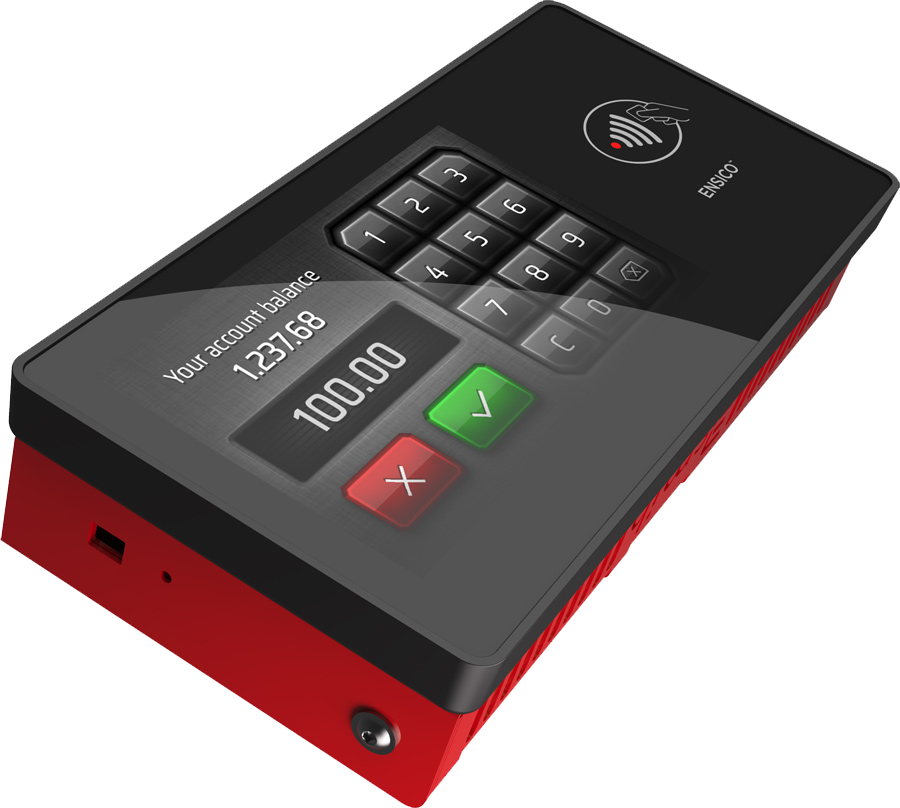 Our solution
We provide them with a complete solution. A customized product based on the Texas Instruments CPU AM3352, which runs on Linux OS. The solution also features a capacitive touch screen with tempered glass, and supports RFID. As you can see, it's all tailored to the user in the gaming industry. A capacitive touchscreen is easy and intuitive to use, the screen is perfectly protected from the environment with tempered glass. 
All that was necessary was for Ensico to tell us what their needs were, and we handled the rest – from the planning and design to development and manufacturing. 
Contact us if you would like us to do the same for you.