New 10.1-inch Industrial PC with a capacitive touchscreen
We're glad to announce that we just added another Industrial PC with a quad-core Cortex-A9 processor to our store. The EPC-A9-101-C is a 10.1-inch high-quality industrial embedded computer with a capacitive touchscreen. It also features onboard WiFi and Bluetooth, and one optional 4G module.
If you are interested in getting a 10.1-inch Chipsee Industrial PC, you can also check out these:
EPC-A9-101-C Hardware features
The EPC-A9-101-C has several expansion connectors on the backside – 3 USB 2.0 connectors, 2 LAN connectors, 2 CAN connectors, 3 RS485 connectors, and 2 RS232 connectors.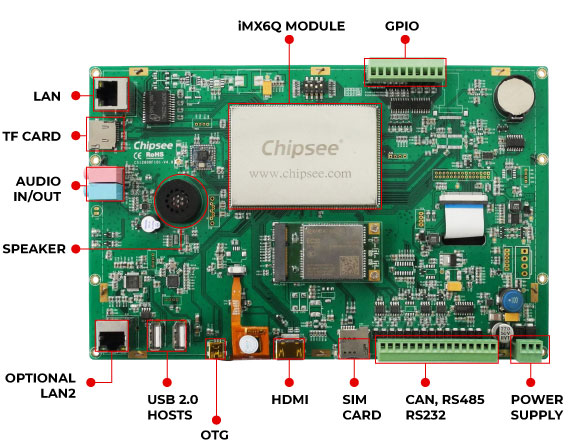 The WiFi/Bluetooth module is based on the Realtek RTL8723BS an 802.11bgn 2.4G single-chip that integrates Wireless LAN (WLAN) and an SDIO interface controller with an integrated Bluetooth 2.1/3.0/4.0 controller. It combines a WLAN MAC, a 1T1R capable WLAN baseband, and WLAN RF in a single chip.
Explore Custom Design Solutions and Our Extensive Product Line for Your Business Needs!
At Chipsee, we offer customised design solutions and a diverse product line tailored to meet your unique business requirements. Our team of experts is committed to collaborating with you to ensure seamless execution and exceptional results. From concept to realisation, we take pride in delivering excellence in every aspect. For more information or to discuss how we can support your business, please don't hesitate to contact us.
Blog Categories
Latest posts