Yachts control and entertainment solution
In an innovative partnership, we collaborated with Yachtcontrol to devise a cost-effective and user-friendly display solution for yacht control and entertainment. This solution was designed to run on the Linux OS and communicate with yacht systems across various data buses, including RS485, CAN, and LAN.
The Challenge
Yachtcontrol sought a cost-effective display solution tailored for yacht control and entertainment. The requirements were specific: the solution needed to run on Linux OS and connect seamlessly with different data buses such as RS485, CAN, or LAN. The key features Yachtcontrol demanded were:
Cost-effective solution
Touch panel
Linux OS
Ease of use
Our Solution
With a comprehensive understanding of Yachtcontrol's needs, we developed two tailored solutions: a 7-inch and a 9.7-inch product. Both are based on the NXP iMX6Q and run on the Linux OS. These user-friendly products are crafted to thrive in the maritime environment.
Our approach to this collaboration was a turn-key solution. Yachtcontrol communicated their specific needs, and we took care of everything – from planning and design to development and manufacturing.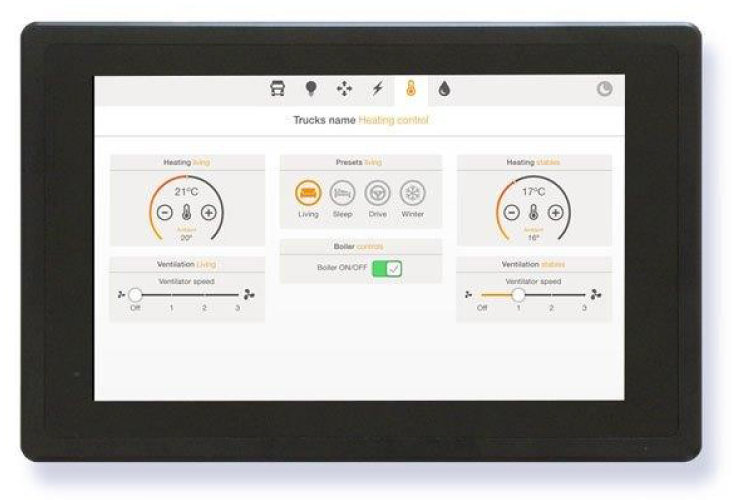 The Result
Yachtcontrol now has a reliable, cost-effective display solution perfectly suited for yacht control and entertainment. These custom-made products meet their technical and budgetary requirements and deliver an excellent user experience, making it easier for Yachtcontrol to provide seamless control and entertainment options for yacht owners and their guests.
Explore Custom Design Solutions and Our Extensive Product Line for Your Business Needs!
At Chipsee, we offer customised design solutions and a diverse product line tailored to meet your unique business requirements. Our team of experts is committed to collaborating with you to ensure seamless execution and exceptional results. From concept to realisation, we take pride in delivering excellence in every aspect. For more information or to discuss how we can support your business, please don't hesitate to contact us.
Customer
Country
Industry
Profile
Yachtcontrol specializes in electronics for the water sports sector, serving both sailing and motor yachts. The company presents a comprehensive package that incorporates advanced communication and navigation equipment, seamlessly integrated with custom software solutions. This harmonious integration empowers simplified control and heightened monitoring of a diverse range of equipment. Renowned for its dedication to innovation, Yachtcontrol stands as a leading authority in the field of marine electronics within the water sports industry.
Product Used