Controller for smart medical devices
Shanghai Suxin Biotechnology Co., Ltd. is a leading biotech company specializing in developing and applying innovative microfluidic products for advanced medical applications.
The Challenge
Suxin Biotechnology sought a high-quality embedded PC to integrate into their groundbreaking medical device designed to measure biological parameters. They required an embedded PC solution that was easy to operate and specifically tailored for the medical environment, with a user-friendly interface running on Android OS.
Our Solution
Understanding the unique needs of Suxin Biotechnology, we created a custom solution to meet their requirements. We designed, developed, and manufactured a 7-inch embedded PC product based on the Cortex A9, running on the Android OS. This embedded PC was specifically tailored for seamless integration into Suxin Biotechnology's medical device, providing a user-friendly interface, reliable performance, and robust compatibility with medical applications.
The Result
Our tailored embedded PC solution has successfully enabled Suxin Biotechnology to incorporate advanced technology into its innovative medical device. The custom-designed embedded PC facilitates the efficient and accurate measurement of biological parameters, contributing to the advancement of microfluidic applications in the medical field. As a result, Suxin Biotechnology can now deliver more precise and reliable medical devices to its customers, improving the overall quality of patient care.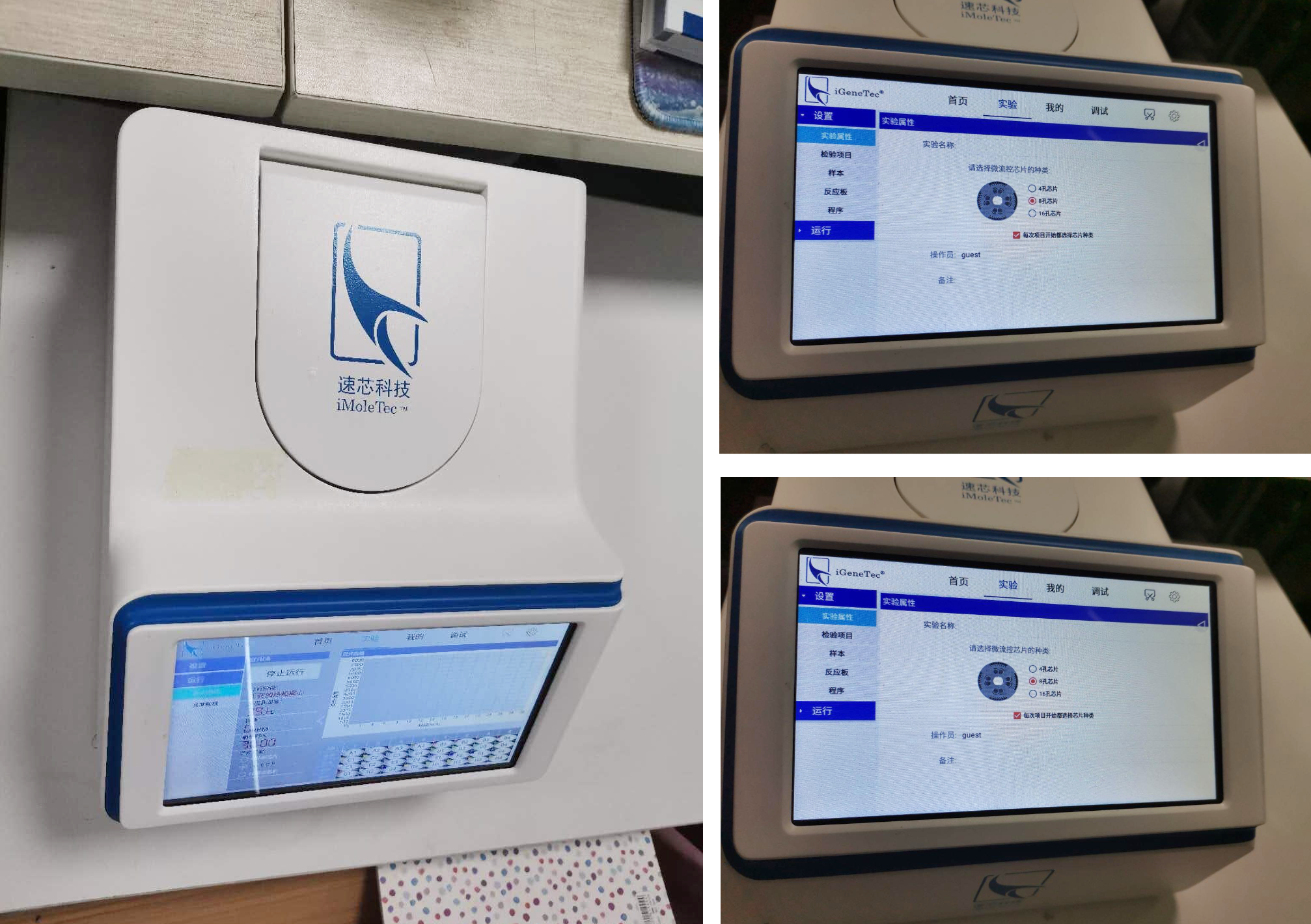 Explore Custom Design Solutions and Our Extensive Product Line for Your Business Needs!
At Chipsee, we offer customised design solutions and a diverse product line tailored to meet your unique business requirements. Our team of experts is committed to collaborating with you to ensure seamless execution and exceptional results. From concept to realisation, we take pride in delivering excellence in every aspect. For more information or to discuss how we can support your business, please don't hesitate to contact us.
Customer
Shanghai Suxin Biotechnology Co.
Country
Industry
Profile
Shanghai Suxin Biotechnology Co., Ltd. is a leading company in the biotech industry, specialising in the development and application of innovative microfluidic products for advanced medical applications.
Product Used