Hardware features
The Intel® Celeron™ 3855U powers the CS86-BOX-3855U with 4GB RAM (1 SO-DIMM DDR4L socket supports up to 16GB) and 64GB Flash/eMMC to supply enough power and storage for any industrial application. Despite their cutting-edge performances, the offered CPUs consume very little power: their TDP is only 15W at respective base clock frequencies.
It features a broad range of connectivity options, including four USB 3.0 ports, two RJ45 LAN ports with WoL support, two 2×9-pin D-Sub connectors, which can be configured as either RS232 or RS485 communication interfaces, and one HDMI connector that supports an external HD monitor.
It supports WiFi and 4G/LTE modules with antennas but are not mounted by default. They are optional and can be added during the ordering process.
The CS86-BOX Industrial BOX PC supports a wide range of input voltages from 12V to 24V DC. The power input section features a range of protection features, including over-current, over-voltage, power surge, and reverse polarity protection, allowing it to meet stringent industrial safety regulations.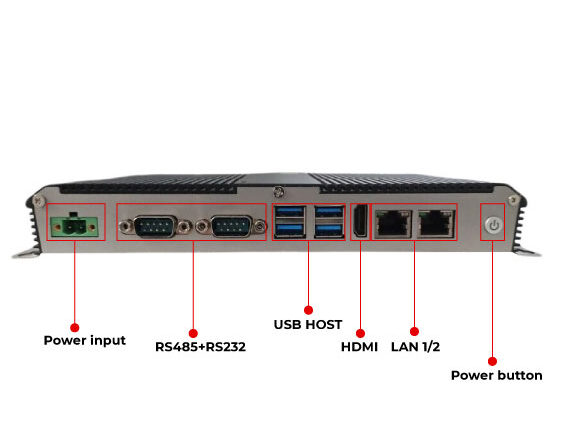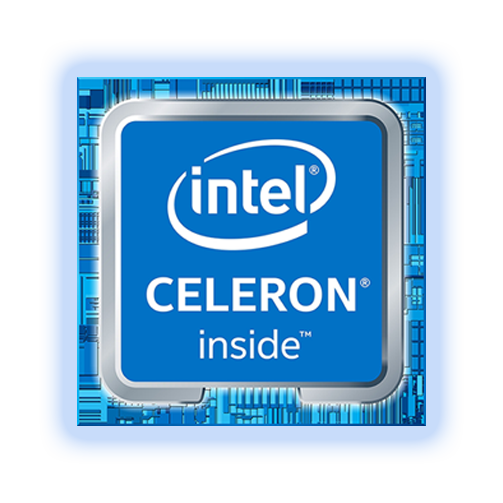 Performances and reliability
Intel® Celeron™ 3855U with 2 CPU cores and 2 MB of level 3 cache power the CS86-BOX-3855U. The cores runs at 1.6 GHz. The 3855U integrates HD 510 graphics unit, clocked at 300 MHz, with a maximum graphics boost frequency of 900 MHz. Connectivity options include PCI-Express 2.0, SATA, USB and several other I/O interfaces.
Multiple OS choices
The CS86-BOX-3855U is shipped with Ubuntu 20.04 pre-installed but offers the flexibility to opt for Windows 7 or Windows 10 through a simple selection in the drop-down menu during purchase. Please note that opting for Windows 7 and Windows 10 will incur an additional charge of $40 and $50 respectively.



| | |
| --- | --- |
| Weight | 1300 g |
| Dimensions | 249.2 × 152 × 34 mm |
| Form-factor | Box |
| CPU | INTEL: Celeron 3855U |
| RAM | Default 4GB (1 x SO-DIMM DDR4 2133MHz Max 16GB) |
| Storage | 32 GB mSATA SSD (supports up to 512GB) + SATA interface |
| Graphics | Intel Core Graphics Card (shared memory) |
| HDMI | 1x HDMI |
| USB | 4x USB 3.0 HOST |
| UART | Default 2*RS232 Channel(2*RS485 Optional) |
| Ethernet | 2xRJ-45, support Wake on LAN |
| Expansion connector | Mini PCI-E |
| Power Input | 12-24V DC |
| Power Consumption | 17W |
| Working Temperature | -20℃ ~ 60℃ |
| OS | Ubuntu 20.04, Windows 7, Windows 10 |
| Certification | CE/FFC |