Indigo Digital Press by HP
In a groundbreaking collaboration, we partnered with the technology giant HP to bring a cutting-edge solution to their industrial digital press needs. Utilizing our PPC-CM4-70 industrial computer powered by Raspberry Pi CM4, HP has created an innovative and industry-changing Indigo Digital press.

The Challenge
With a relentless drive to lead the industry, HP embarked on a mission to develop the first-ever Indigo Digital press using state-of-the-art LEPx technology. The challenge lay in finding an easy-to-program display solution with compact dimensions, high performance, and a design tailored for the rigorous industrial press environment.
Our Solution
After meticulous consideration, HP chose Chipsee's PPC-CM4-70, a robust industrial computer equipped with cutting-edge features and a rugged design, certified for industrial applications. With Raspberry Pi Compute Module 4 at its core, the PPC-CM4-70 boasts a 5-point capacitive touch-screen with a sharp 1024×600 resolution. This ensures precise control, excellent image clarity, and outstanding resistance to environmental factors like dust and water.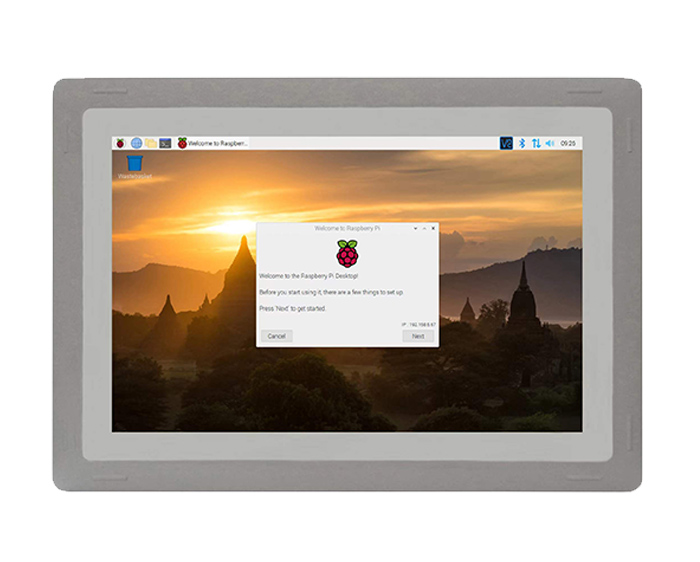 The Result
The collaboration culminated in the HP Indigo V12 Digital Press, a cutting-edge narrow-web label press with an impressive printing speed of 120 linear meters per minute. This advanced machine caters to commercial printing, labels, and packaging needs. Integrating six units of the PPC-CM4-70 into each printer, HP has achieved a synchronized and reliable printing process, with each unit responsible for a single impression. The PPC-CM4-70 from Chipsee has proven to be a vital component, adding durability, programming ease, and a user-friendly interface.
Explore Custom Design Solutions and Our Extensive Product Line for Your Business Needs!
At Chipsee, we offer customised design solutions and a diverse product line tailored to meet your unique business requirements. Our team of experts is committed to collaborating with you to ensure seamless execution and exceptional results. From concept to realisation, we take pride in delivering excellence in every aspect. For more information or to discuss how we can support your business, please don't hesitate to contact us.
Customer
Country
Industry
Profile
HP Inc. boasts a rich and storied history as a leading technology company, known for its exceptional personal computers, 3D solutions, and printers. Established in 2015 through the division of the original Hewlett-Packard Company, HP excels in various areas, including climate action, human rights, digital equity, and the creation of well-designed products. Their commitment and expertise make them a market leader.
Product Used