Real-world industrial applications with
Raspberry Pi
The Industrial Pi product line
Take advantage of numerous open source communities dedicated to the Raspberry Pi, ever-growing GitHub repositories, and endless examples online. All the resources are at the tip of your fingers, and now, you can use them for your next Industrial solution.
The Industrial Pi line comprises industrial computers designed for the Raspberry Pi Compute Module 3 and 4. Ranging from 7-inch to 15.6-inch IPS displays with 5-point or 10-point capacitive touch panels, they are available in embedded, panel, and all-in-one desktop form-factors.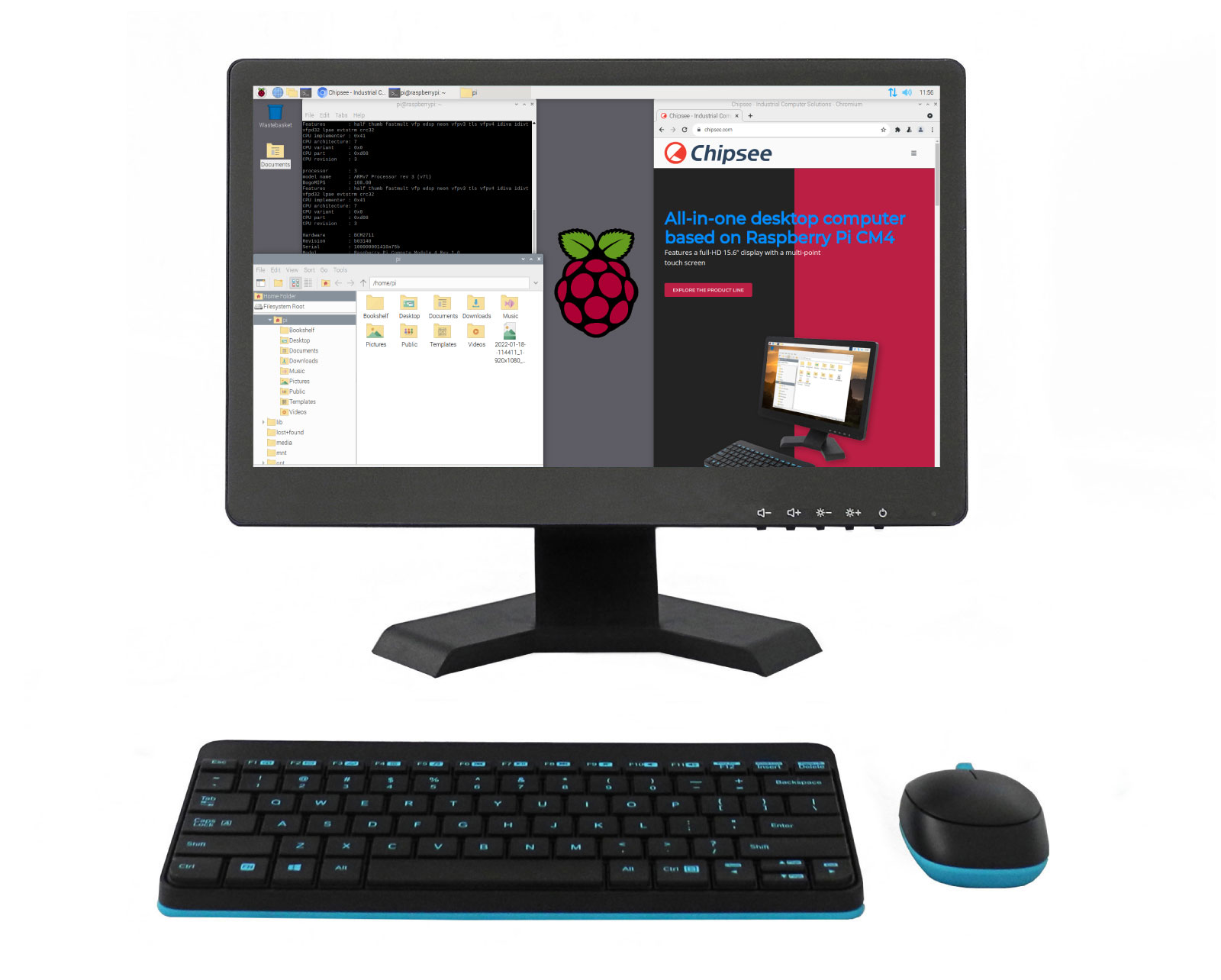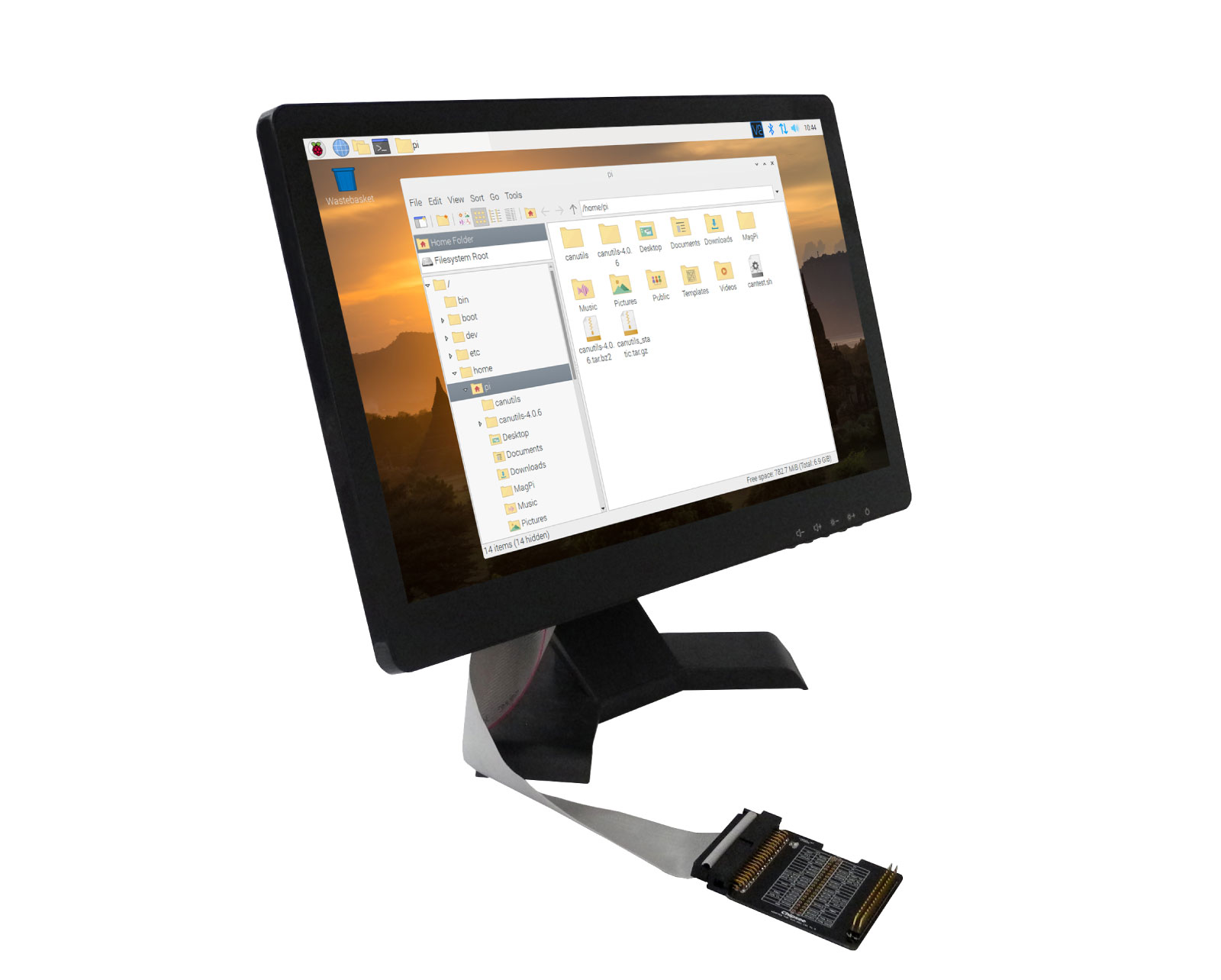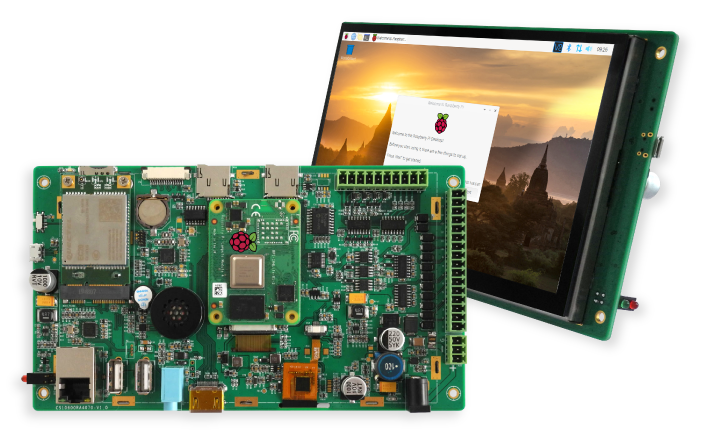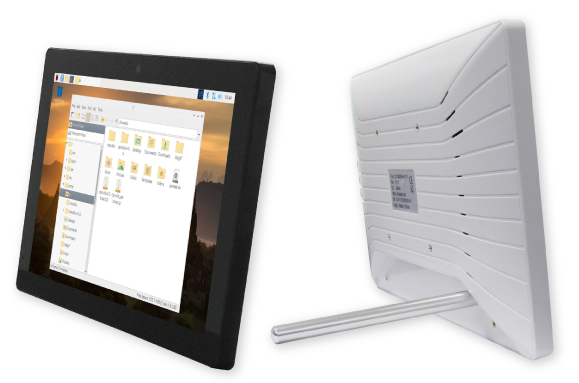 Industrial Panel PC Solutions
We offer the Panel PC form factor that, thanks to its metal enclosure with IP65 protection on the front panel, is ideal for intensive industrial applications that require a human-machine interface.
It offers extensive connectivity such as RS232 and RS485 ports, multiple opto-isolated I/O, Ethernet, USB, WiFi, Bluetooth, 4G, two TF cards, onboard audio, RTC with a backup battery, audio I/O, and power management.
All-In-One Desktop Solutions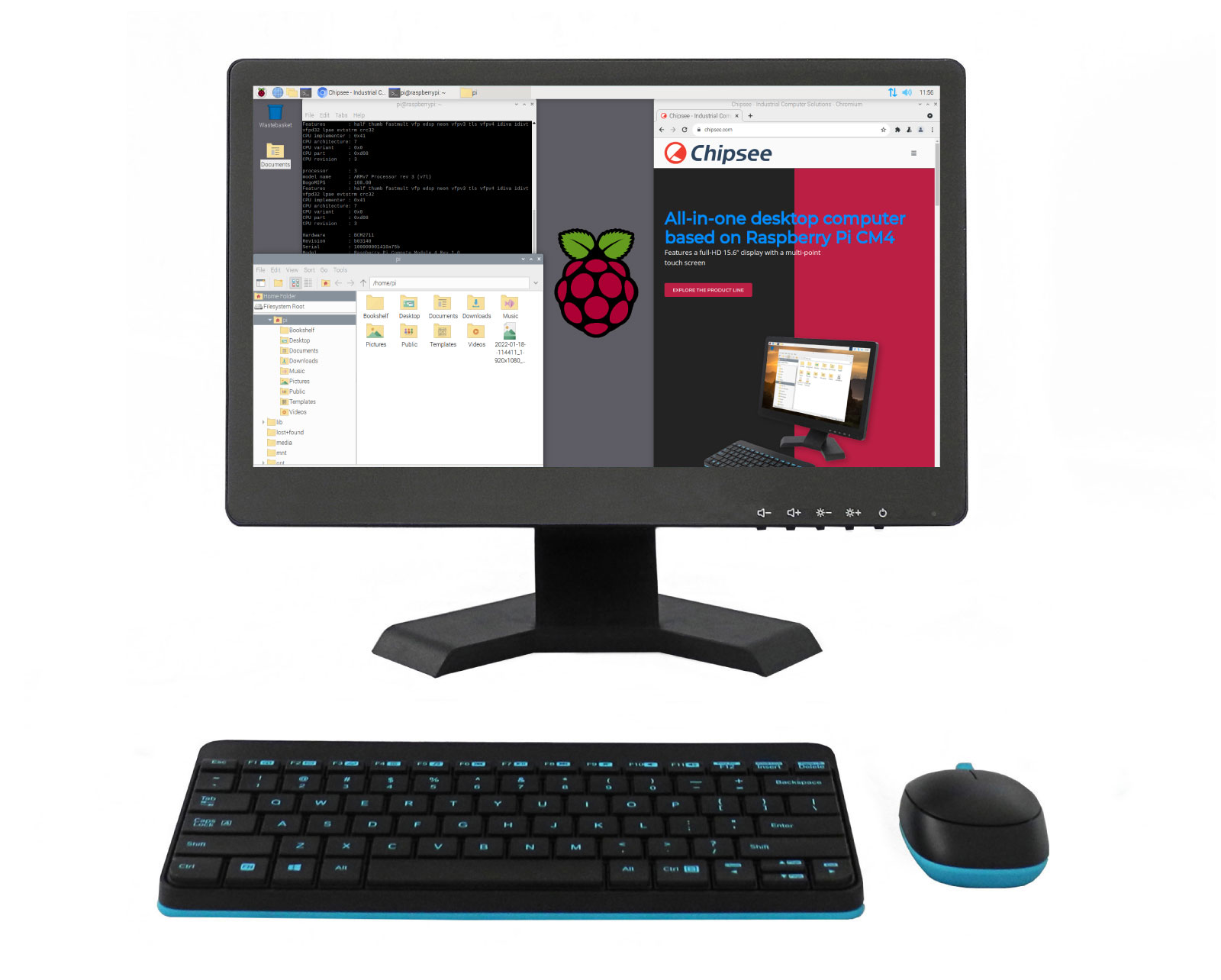 For any industrial application that requires an all-in-one desktop form factor and developers and makers that need to build applications on Raspberry Pi, the AIO product line is the ideal solution.
Available with a 10″ and 15.6″ inches display with capacitive touch, stand on the desk or hangs on the wall.
Fully compatible with the Raspberry Pi OS and GPIO connector, the AIO-156 offers a full HD display, multi-point touch screen, and NVMe SSD.