Kiosk for golf course and resorts management
NEXXCHANGE Services GmbH is a tech trailblazer specializing in software-as-a-service (SaaS) solutions to transform the golf and hospitality industries. Using Raspbian for application development, NEXXCHANGE delivers bespoke solutions to meet the unique requirements of golf and hotel operators, regardless of their size. The company also extends its Raspbian-based services to tourist boards and golf federations. Known for its expertise in multi-site management, NEXXCHANGE provides an intuitive web-based application that simplifies complex multi-site and multi-country operations.
The Challenge
After successfully deploying its Raspbian-based application, NEXXCHANGE encountered a new hurdle. The company needed a Raspberry Pi-based kiosk solution tailored to their operational needs, including a specialized 21.5-inch custom display solution compatible with printers, barcode scanners, NFC technology, and various USB POS terminals. Unfortunately, no existing market solutions met their specific requirements.
Our Solution
Chipsee, a technological innovator, stepped up to meet NEXXCHANGE's needs. We developed a custom solution built on the Raspberry Pi CM4, designed to integrate seamlessly with NEXXCHANGE's Raspbian-based software. Our unique product offered a fully customized user experience, meeting all of NEXXCHANGE's requirements.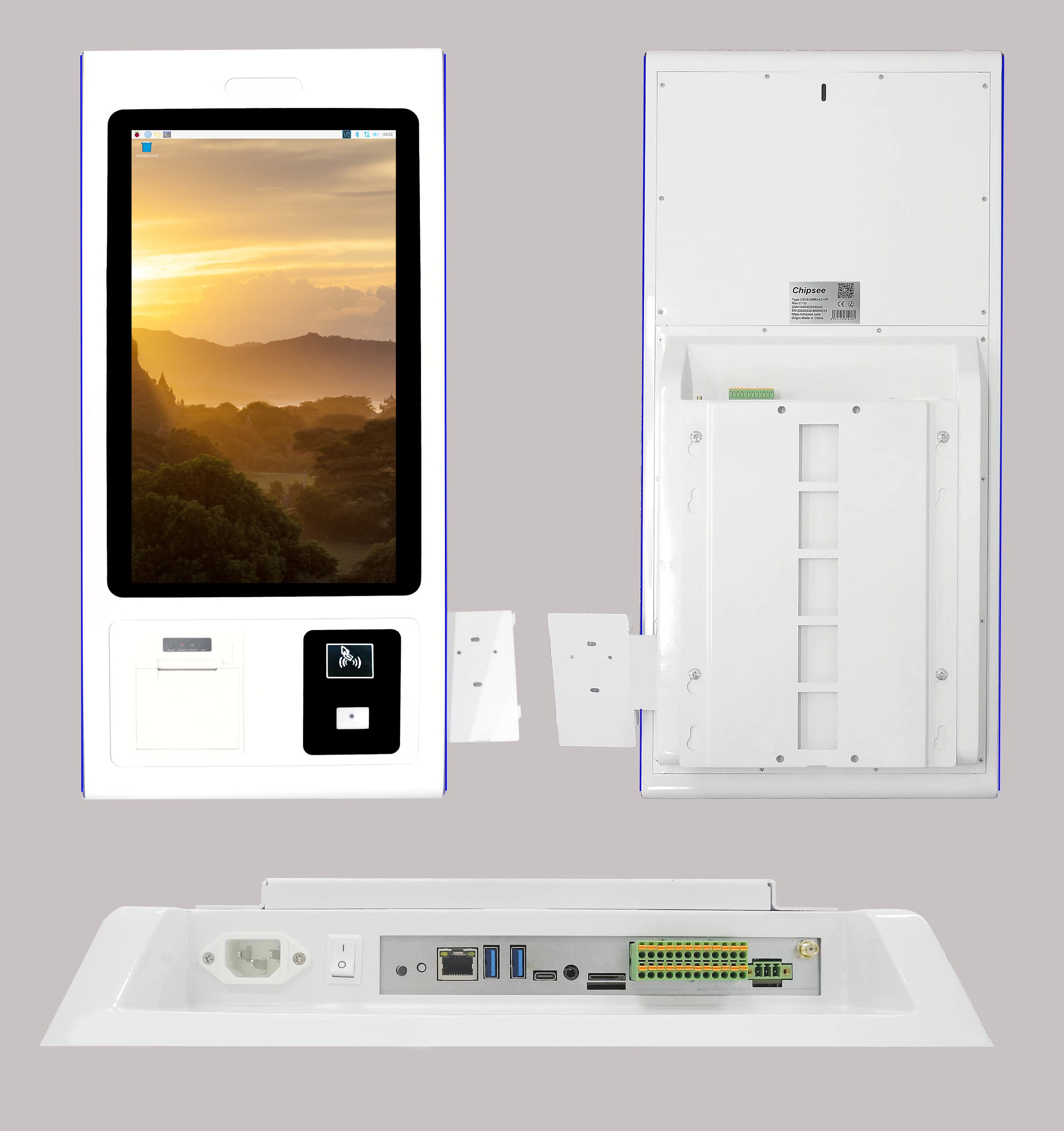 The Result
The collaboration yielded a fully customized kiosk device powered by the robust Raspberry Pi Module CM4. This new platform flawlessly integrates with the NEXXCHANGE ecosystem, enabling users to take full advantage of the wealth of features and functionalities offered by NEXXCHANGE on their Raspberry Pi devices. Our tailored solution ensures a seamless and efficient user experience by providing an intuitive interface and robust performance.
This case study highlights the value of innovative, custom-built technological solutions in enhancing operational efficiency and maximizing user satisfaction.
Explore Custom Design Solutions and Our Extensive Product Line for Your Business Needs!
At Chipsee, we offer customised design solutions and a diverse product line tailored to meet your unique business requirements. Our team of experts is committed to collaborating with you to ensure seamless execution and exceptional results. From concept to realisation, we take pride in delivering excellence in every aspect. For more information or to discuss how we can support your business, please don't hesitate to contact us.
Customer
Country
Industry
Profile
NEXXCHANGE Services GmbH is a leading technology company specialising in developing and delivering cutting-edge software-as-a-service (SaaS) solutions to transform the golf and hospitality sectors. With a focus on creating customised solutions to cater to the unique requirements of golf courses and hotels of various scales, NEXXCHANGE is at the forefront of innovation. The company also extends its pioneering services to tourism boards and golf federations. Noteworthy is NEXXCHANGE's expertise in streamlined multi-site management. Their intuitive web-based application simplifies intricate multi-site and international operations, showcasing their exceptional proficiency.
Product Used